If you are unable to scan the activation QR code, or prefer to activate a different way, you can enter a Manual Activation Code on your device.
Follow the steps below to request an eSIM activation code:
Log in to your Maya Mobile account.
Click Plans in the navigation menu
Click the options icon next to your eSIM, and look for Get Activation Code
Copy the activation code, and enter it on your device when prompted.
iOS (Apple iPhone)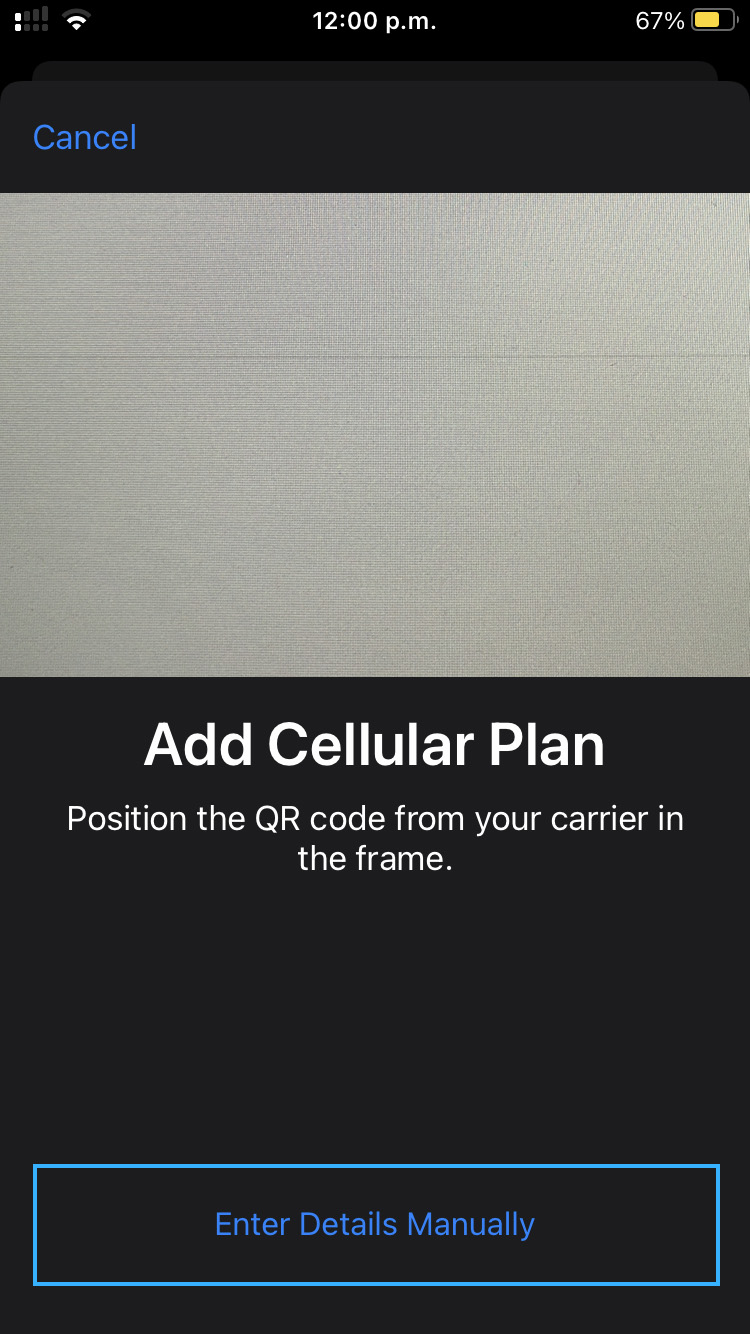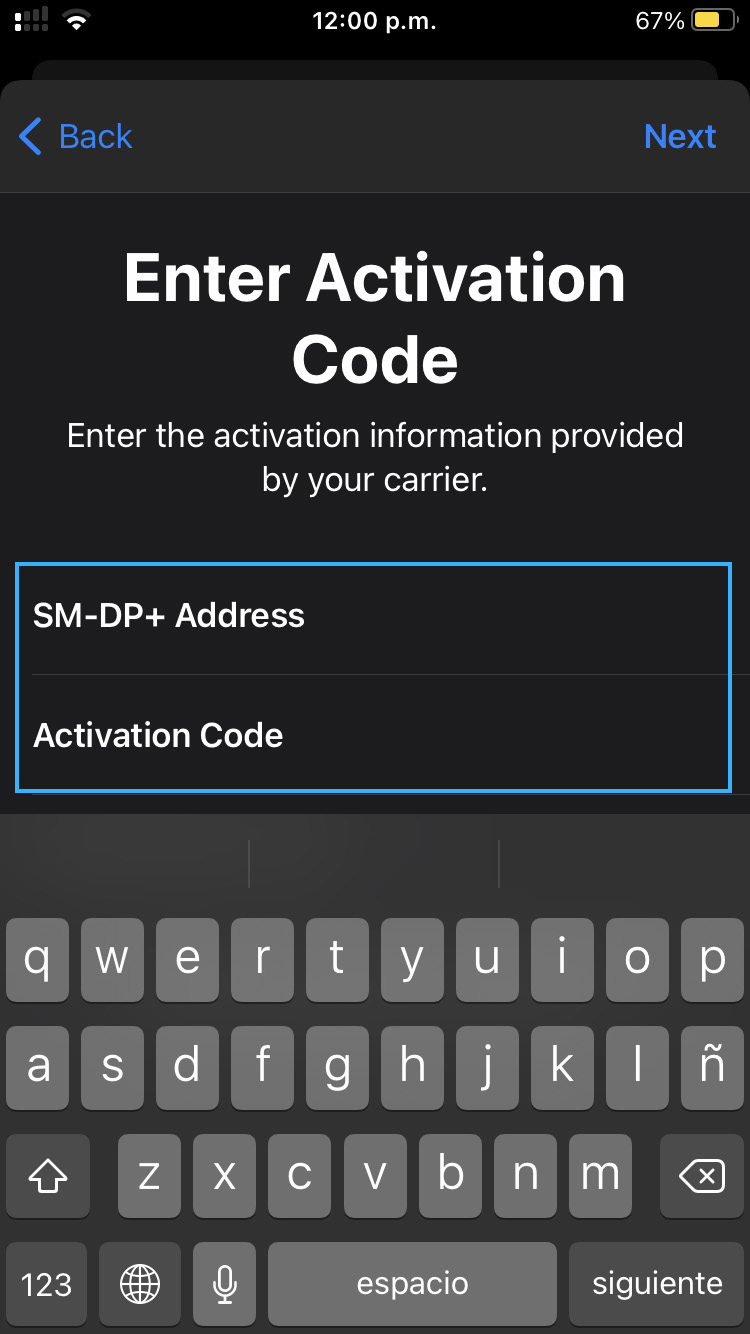 Open Settings
Go to Cellular
Under Cellular Plans, tap Add Data Plan. Your phone's camera will open.
Tap Enter Details Manually near the bottom of the camera screen.
Enter the SM-DP+ Address shown in your account.
Enter the Activation Code shown in your account.