When activating an eSIM on your device with QR code or manual activation code, you may see the following error message:
iOS (iPhone)
Unable to Complete Cellular Plan Change. Your cellular plan could not be set up. Try again later.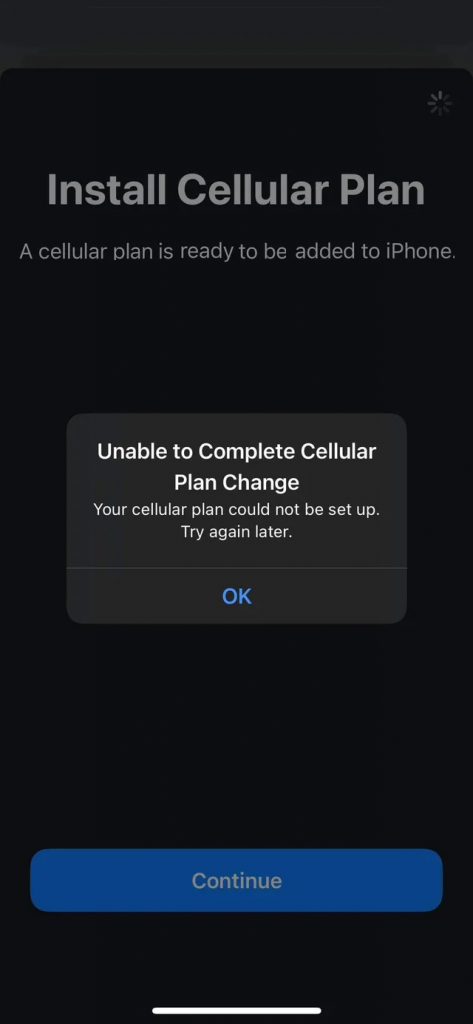 Overall, this error indicates that the device is compatible with the eSIM plan, but there is a problem connecting to the eSIM activation server to verify the plan. If the plan is not already installed on your device, the best solution is to find an area with good internet connectivity.
There are a few common causes of this error:
Mobile Data is turned off, or the device can't connect to Wi-Fi. An internet connection is required to install the eSIM, so please make sure you can use the internet on your device, for example by opening Chrome or Safari and visiting a website.
The eSIM data plan was already installed. Each eSIM activation code can be used up to 3 times on one device only. You can check if the eSIM is already installed on your device in Settings > Cellular, in the section called Mobile Data Plans.
There are too many eSIMs installed on your phone. If you have installed eSIMs before, try removing one if you are getting this error.