VoIP Calling and Texting
You can make and receive calls using your regular phone number if your carrier supports Wi-Fi Calling. If this feature is enabled on your device, your phone will connect to your home carrier's network over the internet using the eSIM data connection. (VoIP).
This will allow you to make and receive calls and texts with no roaming fees and no additional costs, because the call will be going over the data connection.
WhatsApp
You can also use WhatsApp and other apps linked to your phone number, which will use the eSIM data connection automatically, no setup required. Adding a Maya Mobile eSIM will not change your WhatsApp number.
Enable Wi-Fi Calling
Follow the steps below to enable Wi-Fi Calling (VoIP) on your phone:
Open Settings
Go to Cellular
Make sure your Default Voice Line is set to Primary (your regular phone number)
Under Cellular Plans, select Primary (your regular phone number)
Make sure Turn On This Line is ON
Look for Wi-Fi Calling and set the option to ON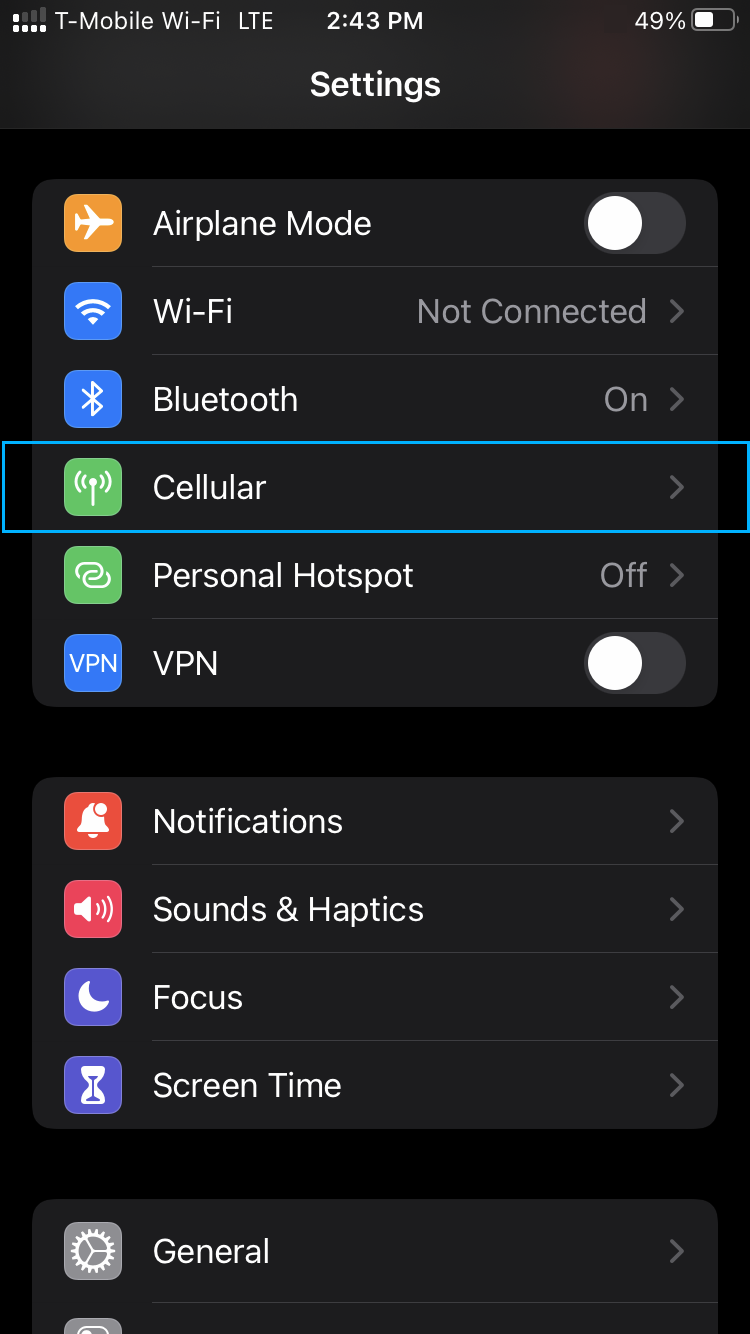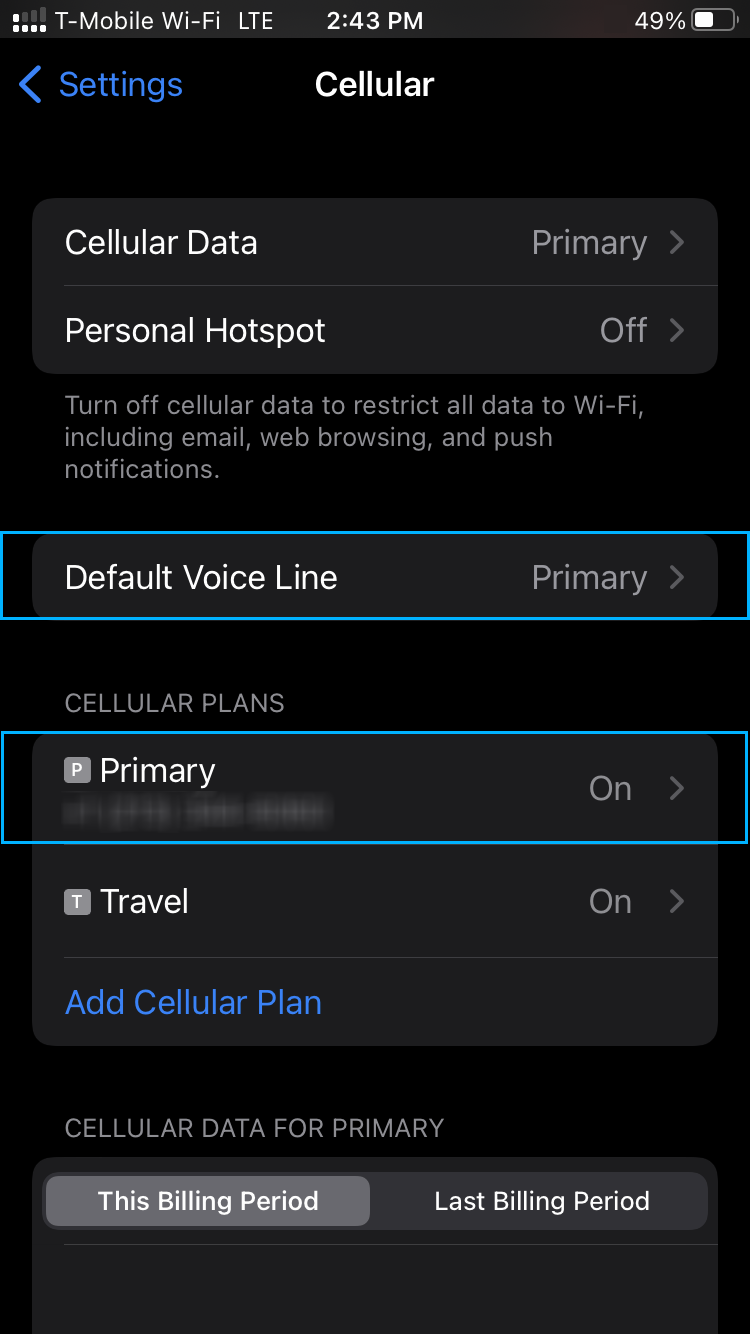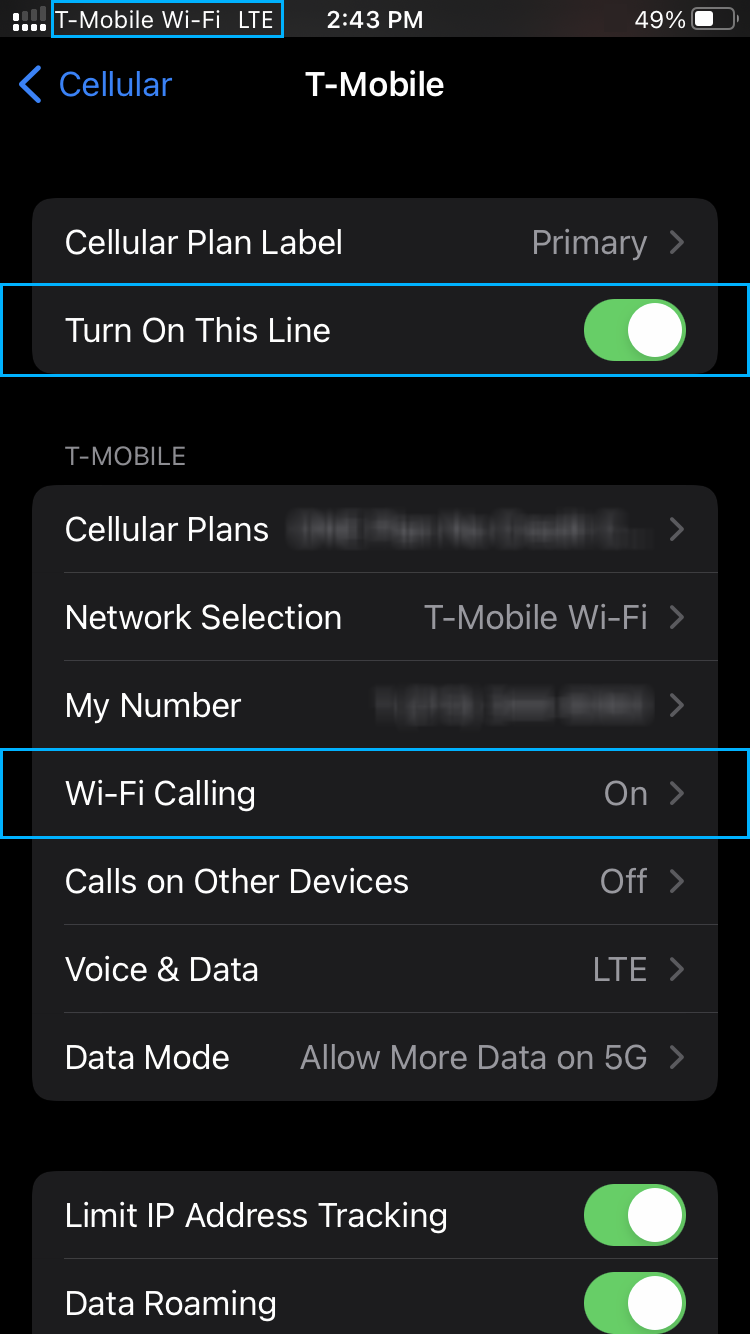 When Wi-Fi Calling is enabled, the phone will use any available internet connection (eSIM data or Wi-Fi) to connect. You should see something like "Carrier Wi-Fi" in your status bar, where Carrier is your home mobile plan provider's name.
If the option is not available under your Primary plan, unfortunately it is not supported by your carrier. This capability is carrier-dependent, and not related to the eSIM.
Local Phone Number
Please note that our eSIM plans do not include a local phone number, as they are data plans only.
Carrier Roaming Charges
Our eSIM data plans are intended to replace your local carrier's roaming plan and prevent any additional roaming charges. When the eSIM is installed correctly, typically your local carrier will not charge any additional roaming fees.
Roaming Data Charges:

Will not be charged

as long as the eSIM is installed and configured correctly, and Data Roaming is turned off on your regular phone plan.
International Call Charges:

May be charged by some carriers

even when using Wi-Fi calling with the eSIM data connection (not common).
International SMS Charges:

May be charged by some carriers

even when using Wi-Fi calling with the eSIM data connection (not common).
Please note that Maya Mobile does not interact with your home carrier, and we have no control over your phone plan. It is always best to contact your carrier to confirm if there are any roaming fees when using Wi-Fi Calling abroad.